Creating Memorable Events with Styled Lounge Areas
Are you planning an upcoming event or party and looking for ways to make it truly unforgettable? Consider adding styled lounge areas to your event setup. These cozy and visually appealing spaces not only provide comfort but also add a touch of sophistication and charm to any gathering. 
Designing the Perfect Event Lounge
When it comes to main seating for your event lounge, plush sofas and sectionals serve as the ultimate in comfort and style, inviting guests to relax and unwind. To further elevate your lounge's aesthetics, consider incorporating chic lounge chairs that complement your design theme, whether you prefer sleek and modern or classic and timeless pieces. Personalization is key, and customizable upholstery options, including custom cushions and covers, allow you to match your seating to your event's color palette or branding, transforming ordinary furniture into true showstoppers.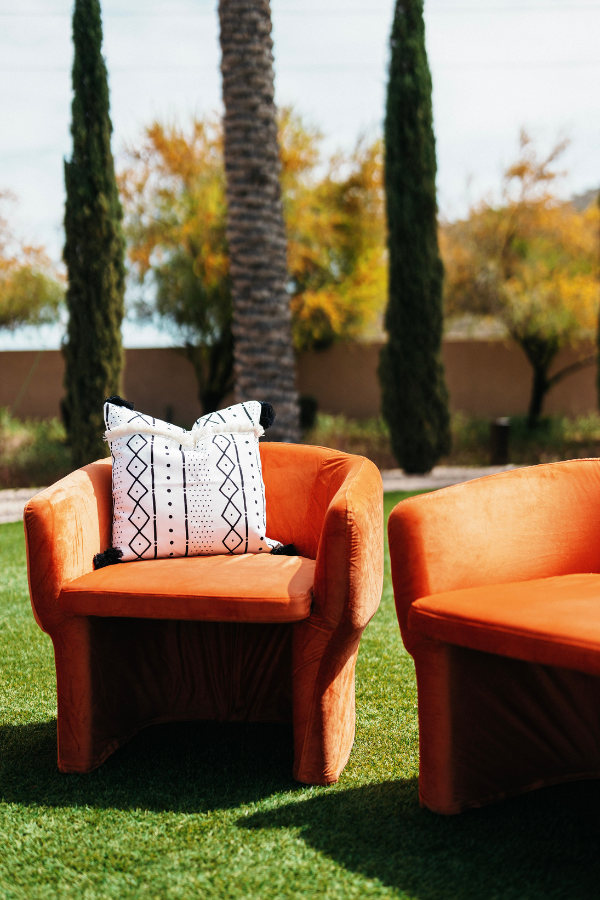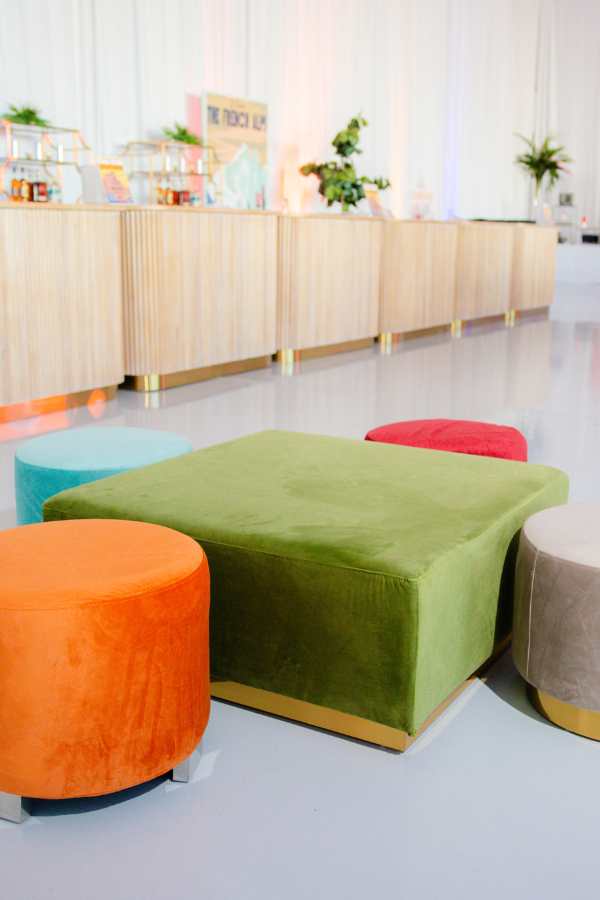 When it comes to secondary seating options for your lounge area, consider the versatility of ottomans, poufs, and bench seating. Ottomans and poufs can multitask as extra seating, footrests, or even side tables when necessary, and opting for bold colors or patterns can infuse visual interest into your space. Benches, on the other hand, are ideal for events where mingling is encouraged, providing ample seating without creating physical barriers and fostering a sense of togetherness. For a more casual and relaxed vibe, especially popular at outdoor events, bean bags and floor cushions offer a laid-back seating alternative that complements the overall ambiance.
When it comes to your lounge's functional and stylish surfaces, coffee tables, side tables play vital roles. Coffee tables not only provide a practical surface for drinks and snacks but also serve as anchoring points for your seating area. Choose tables that align with your lounge's aesthetic, whether it's sleek and contemporary or rustic and vintage. Meanwhile, side tables are essential for offering guests convenient places to rest their belongings or drinks; consider incorporating a mix of heights and shapes to infuse visual interest into your lounge. For an added touch of sophistication, elevate your beverage service with a stylish bar cart, stocking it with an assortment of drinks and glassware, transforming it into a captivating focal point of your seating area.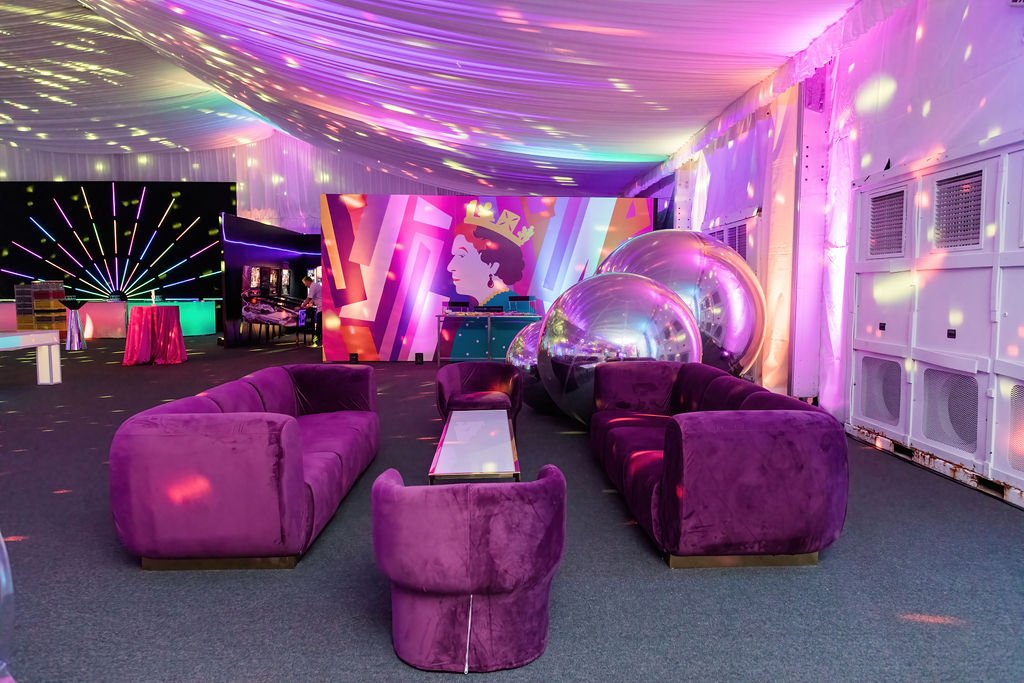 To elevate your lounge's atmosphere, pay attention to the finer details. Start with throw pillows, incorporating eye-catching patterns and textures to enhance both comfort and style. Experiment with mixing and matching colors to create a cohesive and inviting look. Lighting plays a crucial role, so consider strategically placing floor lamps, string lights, or table lamps to infuse warmth and create an inviting ambiance. Finally, don't overlook the power of decorative accents; infuse your lounge with personality by incorporating artwork, candles, and table centerpieces. These small yet impactful details can significantly enhance the overall atmosphere and leave a lasting impression on your guests.
Designing the perfect event lounge involves careful consideration of main seating, secondary seating, coffee and side tables, and decor accents. These elements work together to create an inviting and visually appealing space that leaves a lasting impression on your guests.
YOU MAY ALSO BE INTERESTED IN